Our Team
Creating lasting relationships
Dr. Jeffery F. Dorius, DDS
Dr Dorius has been practicing in the Heber Valley since June 2000. He graduated from Marquette University in Milwaukee Wisconsin. He married his beautiful wife Jennifer in 1994 and she has been making his life fantastic since. They have 5 kids, Justin, Trevin, Tori, Logan and Ty and they love doing things together. When he is not in the office, he loves watching his kids play basketball, football, swim, and 100 other things they are involved in. When there is a little free time, he loves to fly fish, backpack, water ski, snow ski, and most anything outdoors! He loves to watch his wife… she doesn't really have to be doing anything, he just enjoys watching her. She loves to swim, bike, do triathlons, play guitar, and loves life!!
Dr. Proctor joined our team in October 2018. After spending seven years in Arizona, he and his family have returned home. Their move was motivated by his love for the Wasatch County, and the people that live there. He is thrilled to be a part of Heber's most popular team of dental professionals!
In 2015, Dr. Proctor graduated with honors from the Arizona School of Dentistry & Oral Health. Completing two degrees, a Doctor of Medical Dentistry degree and a Master's degree in Dental Public Health. As a general dentist, Dr. Proctor is committed to helping patients have positive dental experiences. He strives to help every person love their smile. He loves orthodontics and had completed a two- year post graduate course in orthodontics for general dentists. As a public health professional, he enjoys educating the community on where to obtain accurate and up-to- date health information.
Dr. Proctor and his wife, Ashley, have two young boys named Brooks and Benson. In this spare time, he enjoys fishing, golfing, playing the guitar, home improvement projects and teaching his boys to participate in sports.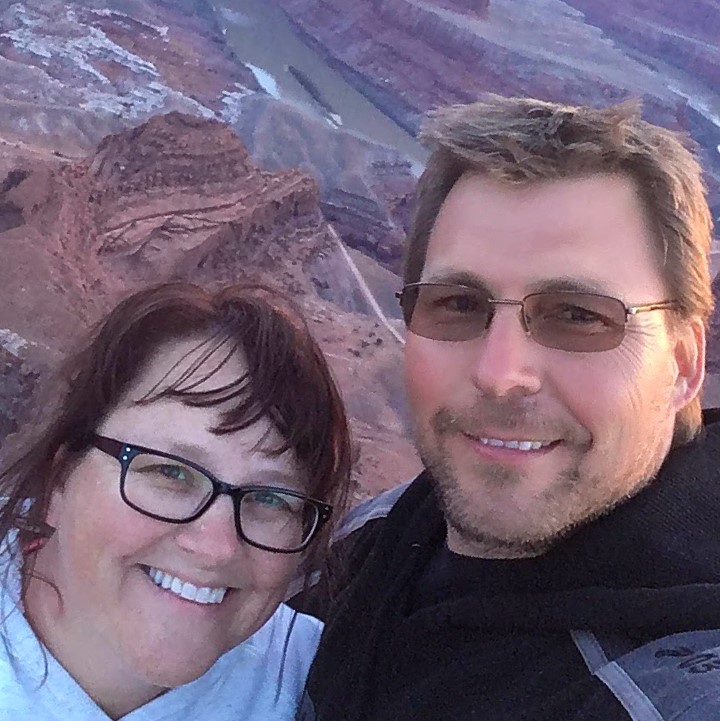 Although not born in Heber she and her family have lived in the valley for more than 20 years. She has been working in dentistry for 27+ years. She and Dr Dorius have worked together since he graduated in 2000. Becky worked as a chairside assistant for 18 years before transitioning to the front office. She and her husband Chance have two grown children, Mitchell and Alison, and 2 precious granddaughters, Jennica and Alexis that she loves to spend time with. In her spare time she enjoys being outdoors, camping, crafting and shepherding her flock of 7 chickens.
Kelsie was born and raised in the Heber Valley. She graduated with a degree in Dental Hygiene in 2007. In her spare time, Kelsie enjoys sewing, baking, cooking, hiking, boating, and spending time with her family. Kelsie spends the majority of her time raising her 3 beautiful children. She is married to her husband, Tyler, and feels very fortunate to be raising her children in this beautiful valley. Her favorite part about dentistry is creating relationships with her patients and striving to make the routine dental checkup more enjoyable. She loves getting to know each patient and helping them understand their dental needs.
Stephanie graduated from her hygiene program at UVU, after finishing her bachelor's degree from BYU. She grew up in Boulder City Nevada and has live in Utah for the last five years. She enjoys doing just about everything outside; skiing in the winter and wake boarding in the summer, and riding her dirt bike anywhere in between. When she isn't in the office she is usually traveling, laughing, running, and/or spending time with her friends and family. Basically she rarely likes to hold still, unless of course she is somewhere on a beach reading a good book.
Kierra started assisting in 2011 after finishing the Dental Assisting Program from SLCC in 2010. She has three dogs, a little boy Luke and a baby girl on the way! Kierra and her family love to travel, they go on many weekend trips. Kierra has lived several other places but calls the Heber Valley home.
Ali began dental assisting right after high school and continued working in the dental field for nine years, until the birth of her first baby. She then took and eleven year hiatus to stay with her four kids. She is super excited to be working again and looks forward to many more years to come. Ali lives for the sun and loves everything that involves that sunshine and water. She tries to get to the beach every chance she gets. She is every excited to be a part of this dental team.
Taunya loves being a part of the Dorius Dental Family! After being in the Jewelry business for several years, she landed here and continues to do something else that she loves. She adores and enjoys spending time with her sweet family. It doesn't really matter what they are up to, as long as they are together! As the newest member of the team, she feels right at home and loves seeing all the friendly faces from around the Valley!
Shari has been in the dental field since 2012. Graduating as dental assistant and also working in the front office. She loves being a part of the dental family here at Dorius Dental. She and her husband KB love to go camping, kayaking, going to concerts and taking their dog Reese on hikes.